Rotimi Edu HND (INS.), LLB, BL, LLM, ACIB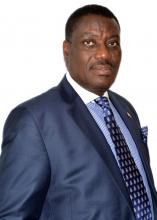 Rotimi Edu holds a Higher National Diploma in Insurance and a Bachelor of Laws Degree from the University of Lagos. He was called to the
Nigerian Bar in 2003.
He is also actively involved in Insurance Law and Commercial Law practice and has over the years made his mark in the real estate sector. 
He has wide experience in land matters which includes registration and perfection of title, embracing arbitration procedures in land and insurance matters.
As a seasoned insurance practitioner and lawyer, he has consulted on several knotty claims for clients and insurance companies in areas of life,
general and liability insurance including health insurance/ health management and claims determination and settlement.
 He is a member of the Governing Council of Lagos State Polytechnic (LASPOTECH), member, Lagos Chamber of Commerce & Industries.
Rotimi Edu has attended various seminars both in Nigeria and abroad. Some of the seminars are:
National workshop on national economic reconstruction- the TQM concept 1997.
African health summit, Abuja 2003.
Flagship course on health sector reform and sustainable financing: module on health financing and provider payment mechanism 2004.
Financing public project through the Nigerian Capital Market.
---
Kafaru Olayemi, HND (INS), ACII, ACIB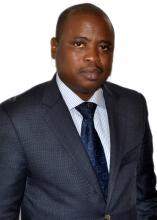 An alumnus of Igbobi College, Segun Kafaru holds a Higher National Diploma in Insurance from Lagos State Polytechnic (LASPOTECH).
He is also an Associate of the Chartered Insurance Institute of Nigeria
He started his Insurance career with First Nigerian Insurance Company (Now Equity life PLC) before moving on to WAPIC PLC in 1994
as Senior Superintendent and rose through to ranks of Assistant Manager thus holding different Position Branch Head (Port-Harcourt, Kano and Ikeja)
By 1997, he joined Regency Insurance PLC where he rose to become Assistant Controller (Marketing).
He specialises in establishing and managing several Branch offices; Product Packaging and direct Marketing.
---
Zainab Shittu, LLB BL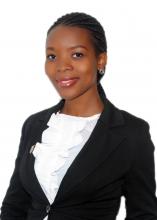 Zainab Shittu currently heads the Admin Department of the company. She attended Olabisi Onabanjo University where she obtained her LLB Honours degree in 2010, before proceeding to the Nigerian Law School, Lagos for her BL.
She had various internships in the law firm of Fountain Court Partners, B.Ayorinde & Co, Olaniwun Ajayi LP where she gained extensive experience in drafting commercial agreements, Litigation, Company and commercial law and criminal matters.
Zainab's experience with respect to litigation extends to matters in the superior courts of records.
Zainab's areas of interest include corporate law, administrative practice. Her hobbies include research and Badminton.
---
Olaitan Oladele, OND (INS), ACII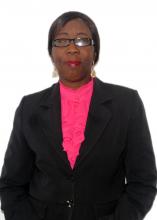 She is the Manager Underwriting/Marketing. She holds OND in Insurance from Lagos State Polytechnic, Isolo and Member of Chartered Insurance Institute of Nigeria, with over 10years cognate experience. 
She started her Insurance Career as an underwriting/Claim superintendent with Security Assurance Ltd. and joined Lombard Insurance Company Ltd where she left as Senior Executive (Marketing) before joining Quicklink Insurance Brokers.
---